Compare over 400 airport parking lots and book discounted parking. Sold to Oversee.net
See Case Study
AboutAirportParking.com was launched to help consumers answer a simple question, "Where should I park at the airport?" The site brought comparison shopping and user reviews to airport parking and aggregated locations, prices and services of 500+ airport parking lots at all major U.S. airports.

In 2008, AboutAirportParking.com launched a newly developed commerce engine, enabling consumers to book discounted reservations at participating partner lots. In its first two years, AboutAirportParking.com completed nearly 200,000 reservations representing over $10 million in partner revenue.

AboutAirportParking.com was named one of the top travel sites of 2008 by Travel + Leisure. The company was also featured on CNN.com, the Wall Street Journal, LA Times, Chicago Tribune and Daily Candy.

AboutAirportParking.com was sold to Oversee.net in April 2010.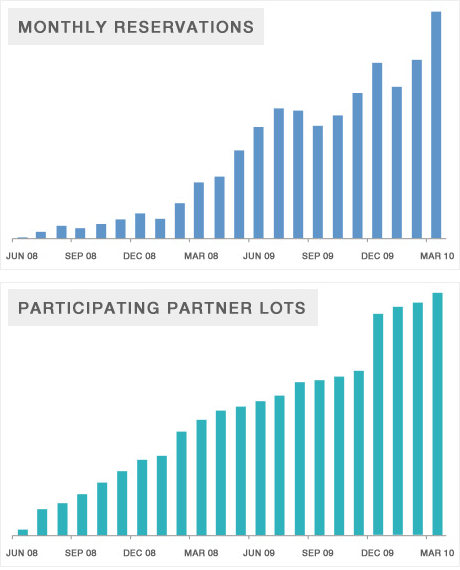 ADDRESS
T2 Media Ventures
2479 East Bayshore Road
Suite 160
Palo Alto, CA 94303
USA